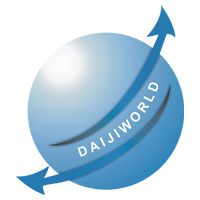 HC Opinion on PIL Seeking Direction to Regulate Illegal Pet Shops
New Delhi, May 23 (IANS): The Delhi High Court on Monday issued an opinion to the Delhi government on a plea requesting guidelines for the regulation of illegal 'mushroom' pet shops in the nation's capital.
The Public Interest Litigation (PIL) alleged that the authorities' complete inaction and abdication of legal obligations results in unnecessary pain and suffering and animal cruelty.
Seeking the response of the city government in this case, a bench consisting of Acting Chief Justice Vipin Sanghi and Judge Sachin Datta granted the respondent six weeks to file an affidavit in the case and posted for rehearing. the 14th of July.
In the plea, petitioner Dr. Asher Jesudoss and other animal lovers argued that illegal pet shops are increasingly proliferating all over Delhi which keeps animals – pets as well as Indian and foreign wildlife – in totally unsanitary conditions.
"Failure to enforce the Prevention of Cruelty to Animals (Pet Shop) Rules 2018 is a complete dereliction of duty by Respondents (Authorities) and in doing so, Respondents' actions adversely affect animal welfare and prevent compliance with the Prevention of Cruelty to Animals Act 1960 and the Wildlife Protection Act 1972," he said.
"Pet Store Rules statutorily mandate the formation and operation of State Animal Welfare Boards, which play a regulatory role in overseeing the trade and breeding of animals, including the registration of Despite being notified of pet shop rules as early as 2018, the Respondents have blatantly ignored their responsibilities and have not even registered a single pet shop in Delhi to date," it reads.