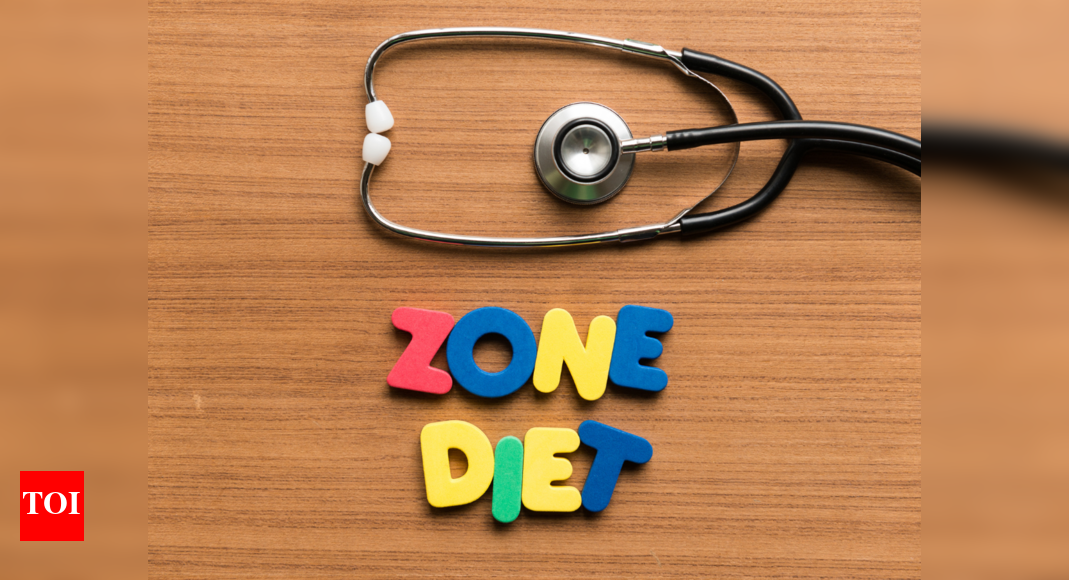 diet: Zone diet: How does it work and should you follow it?
The Zone Diet is a diet in which each meal plan is divided to contain 40 percent carbohydrate, 30 percent protein, and 30 percent fat. This is different from a traditional Western diet because you have a little less carbohydrates, more protein, and less fat.
Fewer carbohydrates and more protein help keep your blood sugar stable, reduce inflammation, and help you lose fat fast, says plan sponsor and founder Barry Sears.
However, experts believe that the Zone Diet is no better than other fad diets.

How does a zone diet work?
The Zone Diet works by reducing inflammation throughout the body. It does not exclude any food group. Reducing inflammation helps burn fat as quickly as possible.
Foods to Avoid While on the Zone Diet
– Processed grains like pasta, bread and rice should be avoided

– Foods high in sugar like sweeteners, desserts, juices and fruits like bananas, cantaloupe, watermelon, mango and pineapple

– Starchy vegetables like peas, corn and potatoes

– High fat and processed protein like steaks, hot dogs and burgers
Foods You Can Eat on a Zone Diet
– Whole grains like barley and oatmeal

– Low-sugar fruits and vegetables like apples, berries, broccoli and kale

– Lean proteins like chicken breast, fish, turkey and egg whites and low fat dairy products

– The diet also suggests taking fish oil supplements with fruit and vegetable extracts


How to follow the Zone Diet
There is an easy way to remember the Zone Diet – the Hands and Blocks Method. The number 5 is like five fingers in your hand representing 3 meals a day plus 2 snacks and also reminds you to never spend more than 5 hours between meals.
He also used a block method to help you know what foods to eat and how much. In this method, one block is equivalent to 7 grams of protein, 9 grams of carbohydrate and that is 1.5 grams of animal fat and 3 grams of vegetable fat.
For each meal, women should eat 3 blocks of their choice and men need 4 blocks, including the 2 daily snacks.
Conclusion
If the diet fits your lifestyle, you can try it. But studies have found no significant improvement in blood sugar and weight after following the Zone Diet, even for a year.