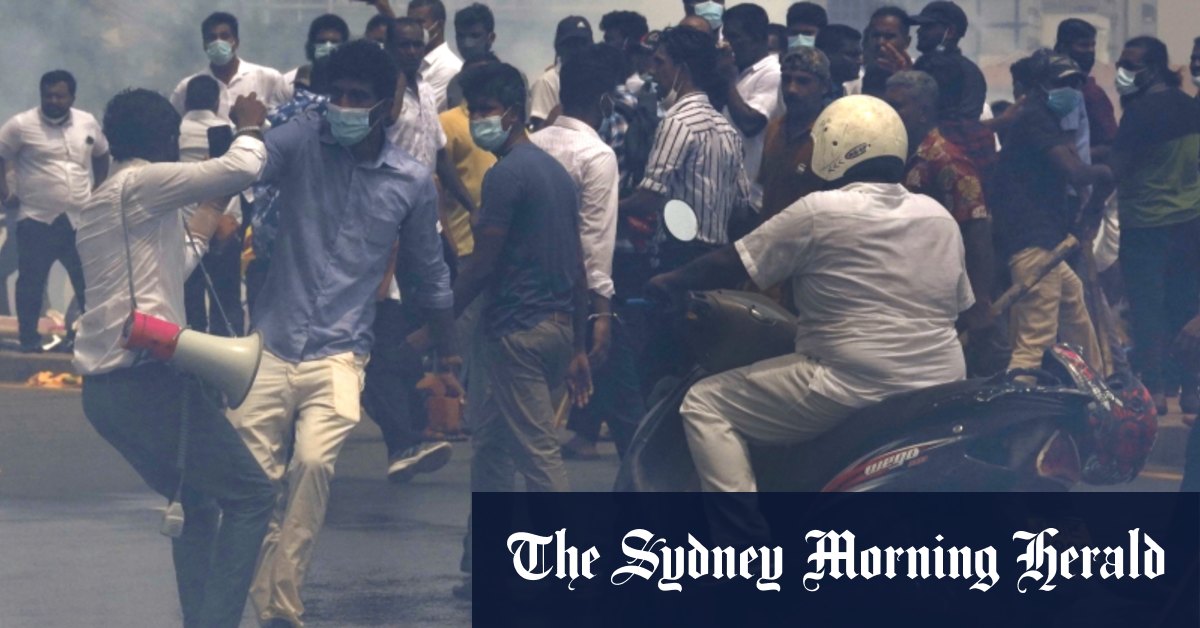 Civil unrest in Sri Lanka leads to match changes for Australia tour
Despite the unrest, Cricket Australia says the tour, which also includes two Tests, starting on June 29 and July 8, will go ahead as planned.
"We are closely monitoring developments in Sri Lanka and have regular discussions with DFAT [Department of Foreign Affairs and Trade] and Sri Lanka Cricket," Cricket Australia said in a statement.
"Our players and support staff have been informed and will continue to be kept informed. There are almost three weeks left before the team's scheduled departure and at this stage there are no changes to the schedule. ."
Lights at Sri Lankan cricket grounds run on generators and with another shipment of fuel arriving in the country recently, it was deemed prudent for cricket to avoid using the scarce resource.
Annual inflation in the island nation hit a record 33.8% in April as Sri Lanka grapples with its worst economic crisis since its independence in 1948, due to a continued shortage of foreign currency.
Loading
Reuters reported that the financial problems are due to the confluence of COVID-19 hitting the tourism-dependent economy, rising oil prices and populist tax cuts by the government of President Gotabaya Rajapaksa and his brother, Mahinda, who resigned as prime minister this month.
Economists said hikes in fuel and electricity prices would be needed to close a huge gap in Sri Lankan government revenue.
Dhananath Fernando, an analyst at Colombo-based think tank Advocata Institute, said petrol prices had risen 259% since October last year and diesel prices by 231%. Prices for food and other essentials have risen, he said.
The Sri Lankan navy announced on Tuesday that it had apprehended 67 people trying to flee the country illegally from the northeast coast.